Posted by Cindy in
Healthy Recipes
,
Potatoes
on Jan 10th, 2010 |
no responses
Yield: 4 servings
1 lb. sweet potatoes, peeled & wedged
1 lb. yams, peeled & wedged
2 tbsp. olive oil
1/2 tsp. salt
1/4 tsp. ground red pepper
cooking spray
Preheat oven to 425 degrees.
Combine all ingredients in a large bowl; toss to coat. Arrange wedges on foil-lined baking sheet coated with cooking spray. Bake at 425 degrees for 25 minutes or until tender, turning occasionally.
from Cooking Light Annual Recipes 2004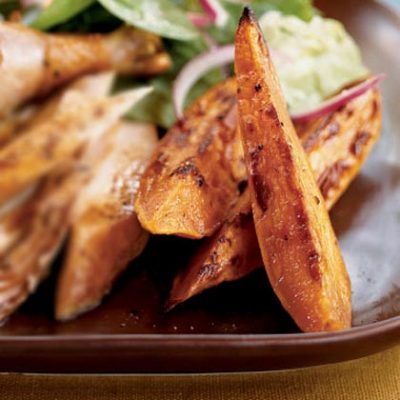 Leave a Reply