Posted by Cindy in
AdvoCare
,
Events
on Jul 30th, 2010 |
no responses
Reasons to come:
It's FREE
It's informative
The people are uplifting and genuine
FREE Spark!! (from me)
Learn about effective, safe, high quality products
Opportunity to make extra income
You can decided for yourself if AdvoCare is right for you.
To come or not to come are both decisions. The question is will you regret your decision later down the road when AdvoCare is a household name across the world. Before you write AdvoCare off, come see what we're all about. You have nothing to lose except the opportunity to gain so much more.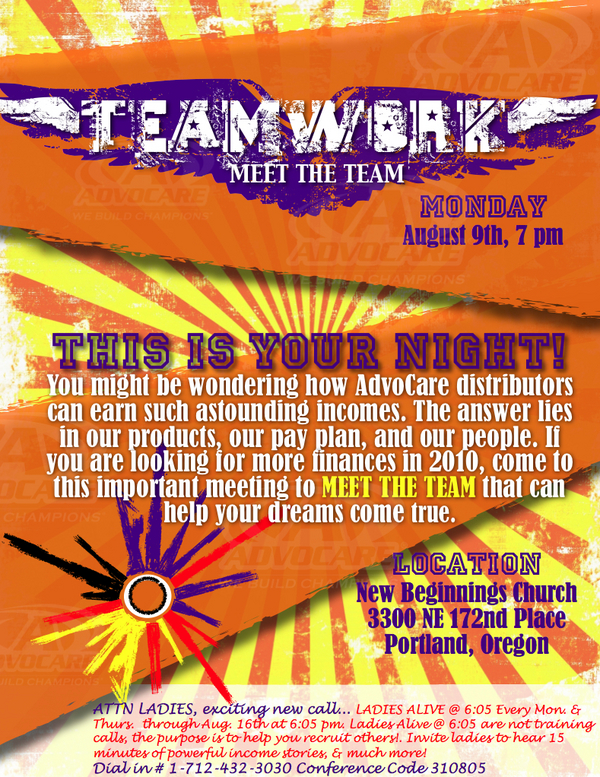 Leave a Reply